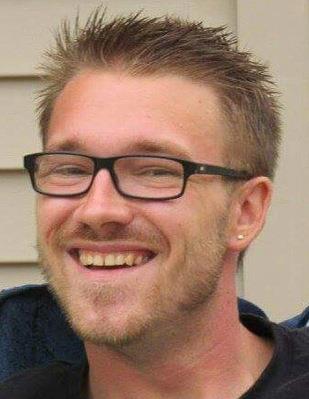 Died: 12 June 2016
Fiedler, Stefan Nicholaus, passed away on 12 June 2016 at the age of 28 years. He was born to Andy and Karen (Wojahn) Fiedler on 24 July 1987 in Frankfurt, Germany. Stefan graduated from Winnebago Lutheran Academy. Stefan is survived by his parents, Andy and Karen, his grandma, Marleen Fiedler, aunts and uncles, Candy Meier, Larry (Donna) Fiedler, and their son, Nicholas, Terry (Becky) Wojahn, and their sons, Tyler and Scot, his best friend, Adam Kroener, other family members and many friends. Stefan was preceded in death by his grandparents, Hilbert Fiedler, Armin Wojahn and Shirley Wojahn, and his uncle, Mike Meier.
Stefan was a witty and intelligent young man, who had a knack for making people laugh. He brightened up any room with his smile. Stefan loved playing his bass guitar and spending time with his family and friends.

Stefan's family will greet relatives and friends on Friday 17 June 2016 at Zacherl Funeral Home, 875 E. Division St., Fond du Lac, from 3:00 PM to 6:45 PM. A memorial service will take place after the visitation on Friday, at the funeral home, at 7:00 PM, Pastor Matthew Guse officiating. Cremation has taken place. Zacherl Funeral Home & Crematory is serving the family. www.zacherlfuneralhome.com . The family wants to thank the doctors and staff at Theda Clark Trauma Center for their care of Stefan. This obituary was published in Fond du Lac Reporter on 15 June 2016.
Stefan is listed in the 4th of edition of the Seidemann Family Tree. He is an eighth generation descendant of Friedrich and Rosine Seidemann and his genealogy line is as follows: Friedrich, Johanna, Paulina, Anna, Wilmer, Marlene, Andy, and Stefan. He is greatly missed by his family and friends.