Died: 24 April 2006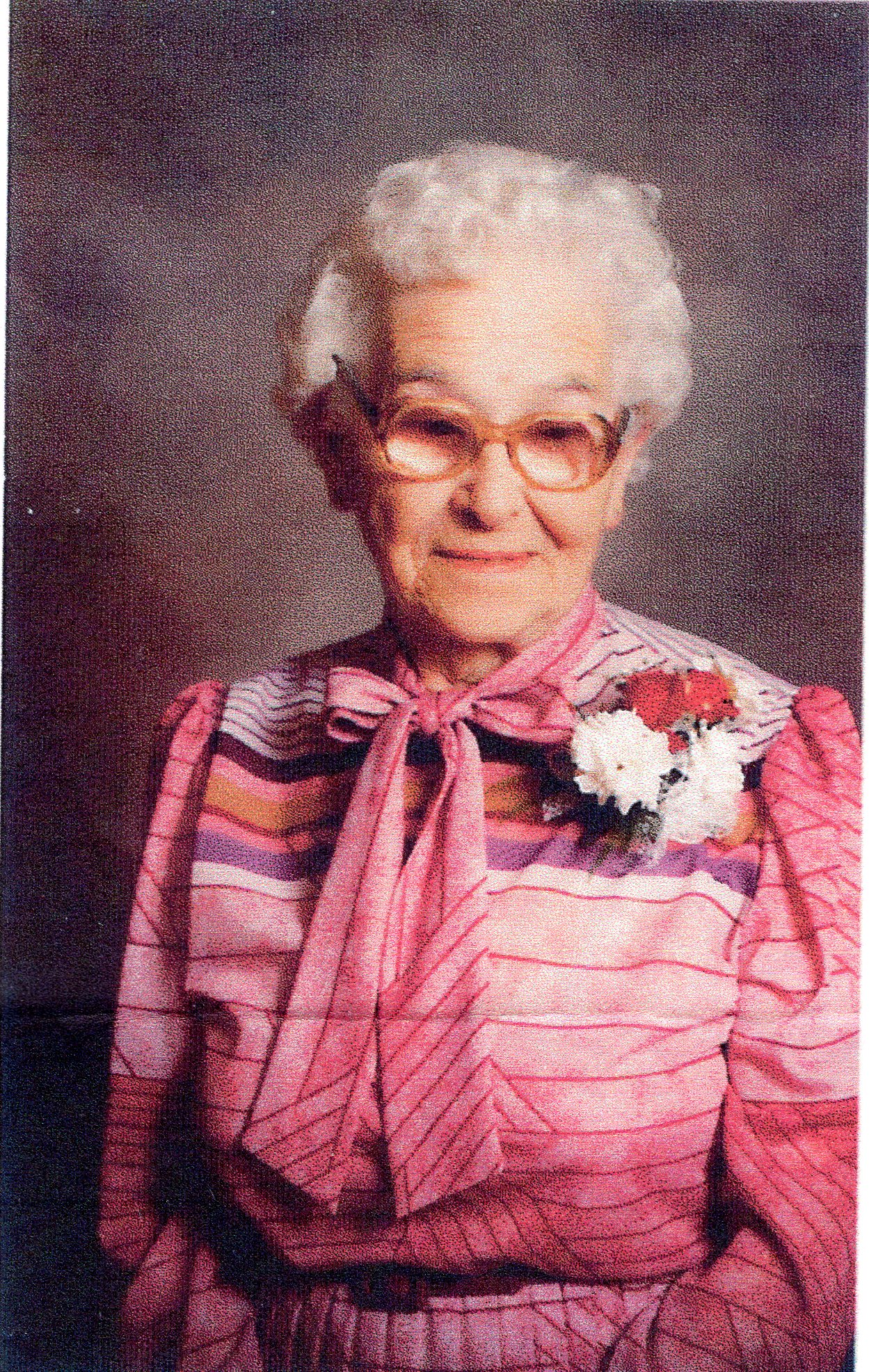 Gladys M Goehring died at the age of 100 years on 24 April 2006. She was born on 11 March 1906, in Waverly, Iowa to Fred and Maly Bennett Smith. The family traveled from Waverly with horses and buggy to settle in Linton, ND. She grew up on the family farm and attended country school.
On 20 March 1929, she and Ernest Goehring were married in Linton, ND. Following their marriage they farmed near Hazelton, ND until 1942.They then moved to Flandreau, SD and Ernest worked for the Elevator and Gladys raised their three children. In 1950, they moved to Slayton and Gladys began working as a cook. Over the years Gladys cooked at the Mint Cafe, the old Home Hospital, and the Broaster Drive Inn. Ernest passed away on 9 January 1958.
Gladys was among the first residents of the Westside Apartments in Slayton. In 1994, she became a resident of the Slayton Manor and passed away there on 24 April 2006.Gladys was a member of the First Presbyterian Church in Slayton. Gladys enjoyed flowers and was known for her African violets. She also enjoyed reading and crocheting.

Survivors include her three children; Edward Goehring and his wife, Delores, Sioux Falls, SD; Claris Nord, Slayton, MN; and Curt Goehring and his wife Mary Lou, Pierre, SD; eight grandchildren, 17 great-grandchildren; and six great-great-grandchildren. She was preceded in death by her parents; husband Ernest; son-in-law Jerry Nord; great-granddaughter Mandi Gilliland; four brothers; and one sister.

Funeral services were held at the First Presbyterian Church in Slayton, MN on Saturday, 29 April 2006, at 1:30 p.m. with Rev. David Poppen officiating. The organist was Nola Aanenson. The pallbearers are her family. Interment was at the Slayton City Cemetery.
Gladys is listed in the Seidemann Family Tree Book on pages 407 and 408 with her husband, their children, their grandchildren, and their great grandchildren.