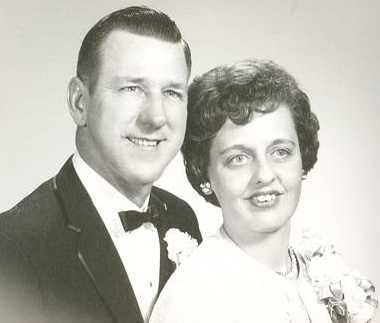 Died: 16 June 2011
Klahn, Jeanette B. died 16 June 2011. She was the wife of Merlin Klahn who predeceased her in 1998. Together they had two children Diane (Klahn) & Edward Wanninger and Dan & Susan Klahn. They had four grandchildren, 10 great grandchildren, and 2 great, great, grandchildren. 
Jeanette loved keeping her home clean and working in the family printing business. She was happiest spending time with her family on holidays and attending their birthday parties. She was a very pleasant lady and a great friend to all who knew her. She will be deeply missed by her relatives and friends.
Her information has been added to page 117 in the fourth edition of the Seidemann Family Tree Book.