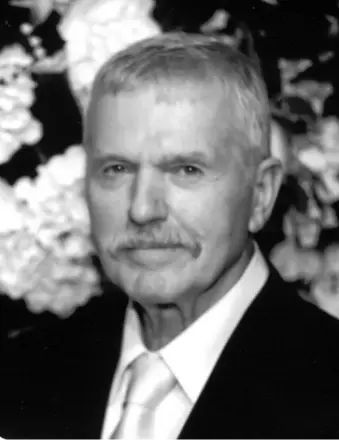 Died: 6 October 2023
Frank W. Kreif, 80, of rural Fredonia passed away 6 October 2023, in peace with family near, at Ellen's Home in Port Washington.
Frank was born 16 October 1942 in West Bend the son of Edwin and Althea (Meuschke). Frank grew up in rural Fredonia, went to Waubeka grade school, and graduated Port Washington High School in 1961. On 16 December 1961 he married Patricia A Koepp at St Paul's Church in Waubeka (where he had been baptized, confirmed and attended regularly). Frank was employed at Tecumseh Engines in Grafton for 38 years.
Frank's greatest joy was family and friends. He enjoyed gardening, the home he built (with help of his brother Ed and family and friends), golf, riding his motorcycle and dogs (Samoyeds).
Frank is survived by: his wife Pat of 61 years, son Daniel and wife Amber of Belgium, son Corey and wife Christine of New Berlin, son Christopher and wife Tammy of Fort Worth, TX; brother George of San Diego, CA., brother William of Fond du Lac, brother-in-law George Sonnentag of Milwaukee, sister-in-law Janice Koepp of Sheboygan, brother-in-law Arthur and wife Carol of Grafton, five Grandchildren, four Great Grandchildren, nieces and nephews.
Frank is preceded in death by: brother Edwin, sister Jane Sonnentag, brother-in-law Dowaine Koepp, brother-in-law Ken Brookbank and sister-in-law Nona Brookbank.
Frank was known for his subtle humor, warm smile and friendly/warm embraces. Even when Parkinson's affected his body in 2017, he never complained and kept up the challenge he was handed.
Frank's message: Yes, I have regrets. There are things I wish I hadn't done…things I should have done, but there are so many things I'm so happy to have done: Getting married to my love and soulmate Pat, having our three awesome sons who have become fantastic men. Life is a gift. The way you live your life is your gift to those who come after. Make it a fantastic one. Live it well! Enjoy today! Do something fun! Be happy! Have a great day! Remember health is wealth and not pieces of gold and silver. Life is too short to let one be frenzied/frazzled or frittered away. Do the things that hold the most meaning for you. So, let yourself float like a leaf on a stream, relax with your memories and let yourself dream and dance a few steps to a favorite song. Turn off the news and find someone real who will listen. Choose what you want every day—and go get it. It's not what you gather, but what you scatter that tells what kind of life you have lived.
Thank you to the staff of Ellen's Home for the awesome love and care you have given Frank during his stay with you. Thank you to Family and Friends for all the overflowing support we've received during our time of need.
It is Frank's request not to have any formal funeral service. He will be cremated and held till Pat joins him and together when time comes will continue the journey to the final resting place.
The Eernisse Funeral Home is assisting the family. Online condolences may be left at www.eernissefuneralhome.com
Frank is listed in the 4th edition of the Friedrich Seidemann Family Tree Book on page 315 and 316 with his wife, their children, their grandchildren, and their great grandchildren. He is a 6th generation descendant of Friedrich and Rosina Seidemann and his genealogy line is as follows: Friedrich, Johanna. Minnia, Ella, Edwin, and Frank.