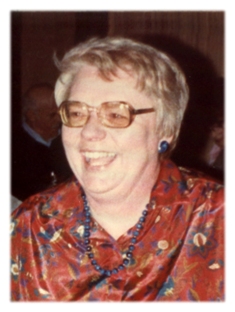 Died: 5 September 2020
Carol Mae Kreif, age 79, formerly of Highway H in Waubeka, WI died Saturday, 5 September 2020 at Aurora Medical Center in Grafton, WI.
She was born 26 December 1940 in Port Washington, WI to Peter and Dora Miller Keul and attended local schools. On 22 February 1958 she married Edwin C. Kreif of West Bend, WI at St. Paul's Evangelical Reformed Church in Waubeka, WI. They made their home in Waubeka for over 50 years. Her husband Edwin preceded her in death 18 October 2012.
Carol drove school bus for Degnitz Busing in Fredonia, WI. She served as sexton for St. Paul's Cemetery in Waubeka, WI. Carol bred rabbits and ran The Rabbit Hill for many years. She enjoyed crafting, stamping and scrapbooking, making greeting cards to share. In 2012 she moved to Harbor Village in Port Washington, WI and continued to make new friends and be social.
Carol is survived by her children Larry (Gale) Kreif of Little Rock, AR, Debra Kreif, Lloyd (Lisa) Kreif, both of Sheboygan, WI, Julie Kreif of Menomonee Falls, WI and Marie (Savan) Lenda of Oak Creek, WI; grandchildren Rachel, Ashley John, Paul, Alex, Alexander and Jenna and great-grandchildren Ian, Jayla and Paul Jr. She is further survived by her sister Betty (the late Gary) Langlois of Grafton, other relatives and friends.
She is preceded in death by her husband Edwin, grandson Eric Kreif and brother Kenneth Keul.
Private family services have been held.
Memorials to the American Heart Association or American Diabetes Association appreciated.
Poole Funeral Home / Crematory, Port Washington, Wisconsin assisting the family. Information and condolences available at www.poolefh.com
Carol is listed in the 4th edition of the Friedrich Seidemann Family Tree Book on page 314 with her husband, children, and grandchildren.