Died: 24 November 2021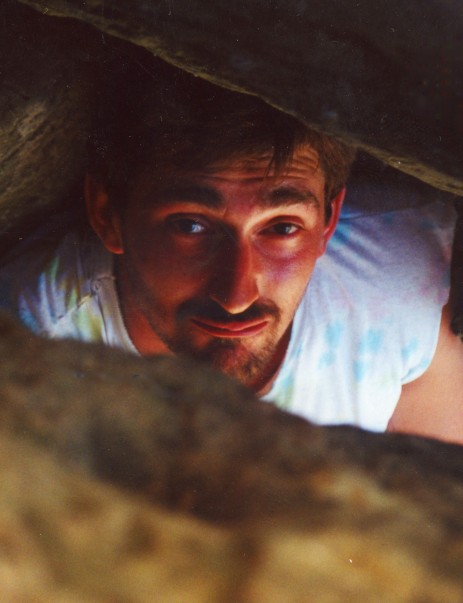 Jason S. Landvatter, 45, of the town of Farmington, passed away unexpectedly on 24 November 2021, at his home.
Jason was born on 21 June 1976, in West Bend, the son of Larry and Donna (nee Petermann) Landvatter. Jason enjoyed being outdoors, hiking, fishing, foraging for mushrooms and rocks for his collection. He spent many hours hiking through the woods and along the lakeshores of Lake Michigan. Jason was employed by MEC as a welder and spent many years as a mason.
Those Jason leaves behind to cherish his memory include his two children, Lindsey and Logan Landvatter; his mother, Donna Landvatter; his sister, Lisa Muckerheide; his brother, Jeff (Renee) Landvatter; his maternal grandmother, LaVerne Petermann; his nieces and nephews, Aric Muckerheide, Kelsey Muckerheide, Kannon Muckerheide, Mara Landvatter, and Hope Landvatter; other relatives and friends.
Jason was preceded in death by his father, Larry Landvatter; a brother-in-law, Chad Muckerheide; his maternal grandfather, Lloyd Petermann; and his paternal grandparents, Wilmer and Veronica Landvatter.
VISITATION: Jason's family will greet relatives and friends at the Myrhum – Patten Funeral Home, 215 Forest Avenue, in Kewaskum on Tuesday, 30 November 2021, from 4:00 p.m. until 7:00 p.m. Visitation will continue the next day, Wednesday, at St. John Lutheran Church, (N683 County Road S, Kewaskum) in New Fane from 9:00 a.m. until 10:00 a.m.
FUENRAL SERVICE: A funeral service for Jason will be held at 10:00 a.m. on Wednesday, 1December, at St. John Lutheran Church in New Fane. Pastor Mark Eckert will officiate and burial will follow in the parish cemetery.
The Myrhum – Patten Funeral and Cremation Service has been entrusted with Jason's arrangements. Additional information and guest book may be found at www.myrhum-patten.com
Jason is listed in the 4th edition of the Friedrich Seidemann Family Tree Book on page 266 with his parents and children. He is a 7th generation descendant of Friedrich and Rosine Seidemann and his genealogy line is as follows: Friedrich, Johanna, Paulina, Anna, Wilmer, Larry, and Jason.