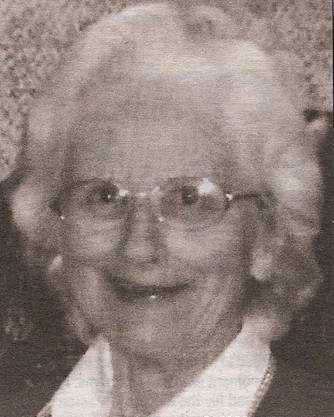 Died: 29 September 2010
Luedtke, Renata E. (Beimborn) 89 years, died 29 September 2010. She was born to Frederick and Anna (Wilkens) Beimborn and in 1942 she married Cyril Luedtke. 
Renata is survived by her two daughters Jane (Larry) Schmidt and Carol (John) Willhard, grandchildren Scott and Dana Schmidt, one great grandchildren Chase Schmidt, and a sister, Elsa Egerer. Nieces, nephews, other relatives and many friends also survived her.
She was preceded in death by her parents; Anna (Wilkens) & Fred Beimborn, her husband Cyril "Cy" Luedtke; a grandson Ryan Willhard, three sisters and five brothers.
Renata worked as a seamstress for many years and was responsible for sewing many Army jackets. She enjoyed music, dancing and playing sheepshead, and spending time with her family. Her warmth, quick wit, and wonderful sense of humor will be deeply missed by many.
Renata is listed on page 99 in the Friedrich Seidemann Family Tree book. Her 5th generation genealogy line is as follows: Friedrich, Traugott, Mary, Anna, Renata.