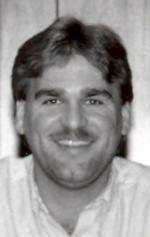 Died September, 2010
Matenaer, Scott A. 49 years, was born into eternal life in September. He came into the world the son of Janine (Schnepf) and Jerry Matenaer
Scott is survived by his wife Kay; three daughters Taylor, Lauren, and Madisen; his mother Janine Matenaer; his brother Mark Matenaer; sisters, Linda Carini, and Lisa (Tom) Breitrick; nieces and nephews: Eric, Troy, and Ryan Matenaer; and Sam and Michael Breitrick, many relatives and special friends.
He was preceded in death by his father, Jerry Matenaer and his grandparents Ella (Chesak) and Walter Schnepf. Scott loved anything with an engine and considered them his "toys".
Scott is a sixth generation descendant of the Friedrich and Rosine Seidemann and his genealogy line is: Friedrich, Traugott, Clara, Ella, Janine, Scott. He is listed on page 133 of the 4th edition of the Seidemann Family Tree Book.