Died: 8 November 1972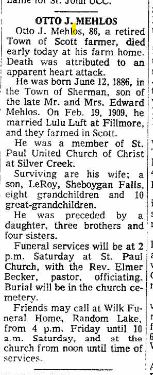 Otto died at the age of 88 years.
Otto is pictured in the 4th edition of the Friedrich Seidemann Family Tree Book on page 147 with his in-laws and their family on their 50th wedding anniversary and on page 150 with his wife, and her cousins. He is also listed on page 159, 160, and 161 with his wife, their children, grandchildren, their great grandchildren, and their great, great grandchildren.