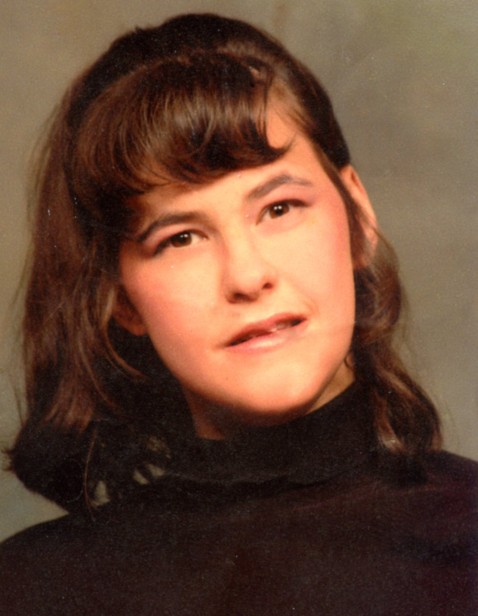 Died: 31 January 2019
Patricia A. "Trisha" Wilkens, 32 years of West Bend, formerly of Kewaskum, passed away with her mother and James at her side on 31 January 2019 at Kathy Hospice in the town of Polk.
Trisha was born on 2 September 1986, in West Bend, the daughter of Donald Wilkens and Janice (Dachs) Wilkens. Trisha was born with cerebral palsy but enjoyed life to the fullest. She graduated from West Bend East High School in 2007. Trisha was awarded a bronze medal in Special Olympics bowling and loved riding on motorcycles.
Those Trisha leaves behind to cherish her memory include her mother, Janice Hefter (James Korn) of West Bend; her father, Donald (Kim) Wilkens of Burlington; a brother, Derrick Strack; a step brother, Kurtis Taddey; a paternal grandmother, Joan Wilkens; five uncles, Charles Dachs, Gerald (Shelley) Wilkens, Dennis (Michelle) Wilkens, Robert (Kris) Wilkens, Richard (Angie) Wilkens; three aunts, Dawn (Steve) Goralski, Diane Dachs (Bob Cummings), and Sandra Wilkens; a great aunt, Jean Beimborn; a cousin, Noah Wilkens; other relatives and friends.
Trisha was preceded in death by her maternal grandparents, John and Alice Dachs; two uncles, Thomas Dachs and John Dachs.
Funeral services for Trisha will be held at 1:00 p.m. on Saturday, 9 February 2019, at Myrhum Patten Miller Kietzer Funeral Home, 1315 W. Washington Street, in West Bend. Burial will follow at Washington County Memorial Park in West Bend.
Trisha's family will greet relatives and friends at the funeral home on Saturday from 11:00 a.m. until the time of service.
The family would like to extend their heartfelt appreciation to Kathy Hospice for the care they provided to Trisha.
Trisha was a seven and an eighth generation descendant of Friedrich and Rosine Seidemann and listed in the Seidemann Family Tree book twice on pages 113 and 276. Her genealogy line is as follows: Friedrich, Traugott, Emma, Herman, Warren, Donald, Patricia and also Friedrich, Johanna, William Ida, Dorothy, Joan, Donald, and Patricia. She will be greatly missed by all who knew she and loved her.