Died: 27 February 2003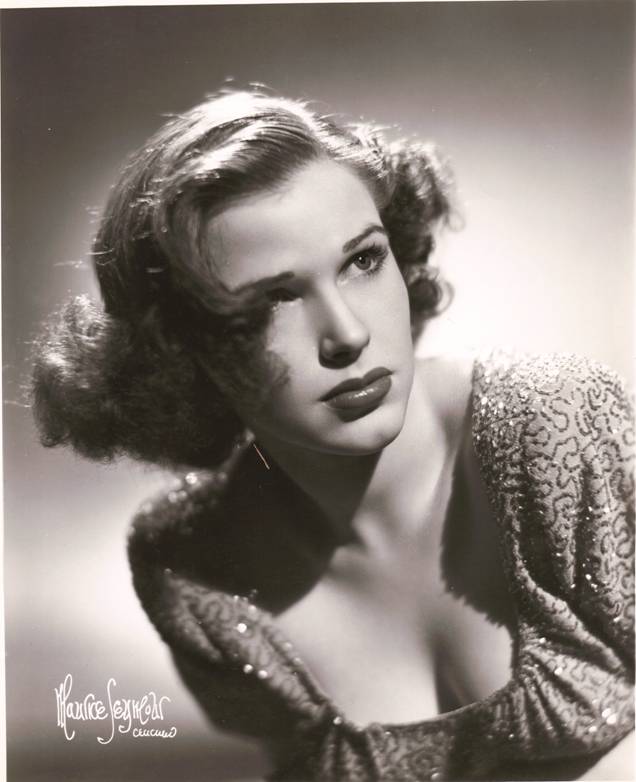 Talia Pettit-Hoenike, 81, was called home by her Heavenly Father on 27 February 2003. She was born 1 September 1921, in Chicago, IL, to Dr. Arthur William Wermuth and Clara Natalia Lorenz, and was a loving wife, mother, grandmother, great-grandmother, and friend. During her 10-year career as a professional dancer she was known as the "Darling of the Dance."
She was very involved in supporting the war effort during WWII as her brother, Lt. Col. Arthur Wermuth (One-Man Army of Bataan), was a Japanese prisoner of war for 3-1/2 years. She not only entertained the troops, but was appointed by the US. Treasury Dept. as a "Minute Man" and was nationally recognized for raising money for war bonds by selling a kiss for $72,500.
At age 26 she decided to retire from dancing and on 17 September 1947, she married Maynard Gay (Scotty) Fessenden. One son, Scotty, was born to them and almost two years after that "Big" Scotty died. As a child, Talia spent summers camping in the Black Hills of South Dakota with her mother, father, and brother. After "Big" Scotty's death she and Scotty, and her mother (father died when she was 15) moved to the Black Hills where she renewed her friendship with a childhood friend, Rollie W. Pettit. They were later married on 18 June 1953, in Custer, SD. Their marriage was later solemnized in the Salt Lake Temple. They had two daughters, Cara and Maria. During these years Talia served as a Cub Scout den mother, Brownie leader, 4-H dance leader, and Red Cross volunteer for 12 years at the VA Hospital in Hot Springs, SD. For 20 years she was on the Gold Discovery Days Board and was in charge of the first episode of the Paha Sapa Pageant in Custer, which she choreographed.
After raising their children, she and Rollie moved to Jackson, Wyoming, where they were both baptized members of The Church of Jesus Christ of Latter-day Saints. From this time forward Talia remained a valiant member of the Church and enjoyed sharing her newfound beliefs with others. Talia has a way of lighting up the room with her presence. She made everyone feel better about themselves when she was around.
On 3 November 1998, after 46 years of marriage, Rollie passed away in Bountiful, UT. Still having so much love to give, on 21 October 1999, Talia married Ken Hoenike. She was loved by all who knew her, and she will be especially missed by her loving husband, Ken; her three children, Scott (Iris) Pettit of Kaysville, UT; Cara (Bob) Olson of Fruit Heights, UT; Maria (Dale) Clifford of Tooele, UT; her 12 grandchildren and 2 great-grandchildren. Two husbands, her parents, and brother preceded her in death.
Funeral services were held 11 a.m. Tuesday, 4 March 2003, at Russon Brothers Mortuary in Bountiful, UT, where family and friends called one hour prior to services. In lieu of flowers, memorial gifts may be given to the Perpetual Education Fund for The Church of Jesus Christ of Latter Day Saints. Online guest book and directions available www.russonmortuary.com.
Talia is pictured in the 4th edition of the Friedrich Seidemann Family Tree Book on page 184. She is listed on page 203 with her husbands, children, grandchildren, and her great grandchildren. She is a fifth generation descendant of Friedrich and Rosine Seidemann and her genealogy line is as follows: Friedrich, Friedericka, William, Arthur, and Natalie.