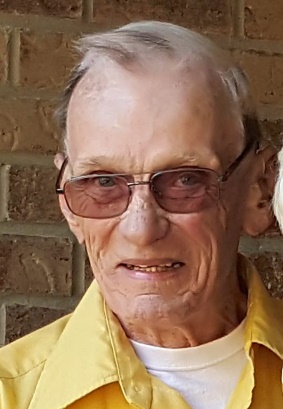 Died: 5 July 2019
Seideman, Gerald H. "Jerry", age 82 years, a resident of St. Germain, WI since 1984 and former resident of Fillmore, WI, passed away on Friday 5 July 2019 at the Howard Young Medical Center in Woodruff, WI. Jerry was born on 6 April 1937 in the Town of Farmington, WI to Raymund and Clara Seideman. Jerry was a graduate of West Bend High School Class of 1955. He retired from Continental Can in Milwaukee, WI after 30 years of service. He was a member of the Fillmore Volunteer Fire Department. After his retirement and move to St. Germain, Jerry worked in lawn care and odd jobs. He was the caretaker of the St. Germain Cemetery for many years. He enjoyed gardening, fishing, deer hunting, and snowmobiling. He was a member of the St. Germain United Church of Christ and the Bo-Boens Snowmobile Club. 

Jerry was preceded in death by his wife: Joyce Seideman; son: Glen Seideman; his parents: Raymond and Clara; and siblings: Charles Seideman, Marion (Kenneth) Race, Frederick (Ruth) Seideman, Walter (Ruth) Seideman, Roger (Susan) Seideman, Ruth Seideman, and Dennis Seideman. 
He is survived by his children: Kenlyn (John) Schwinn of Kewaskum, WI; Jerry (Lindsay Gruenwald) Seideman of West Bend, WI; Rocky Stoltz of Phelps, WI; Linda Sanfilippo of Thornton, CO; Shawn (Bob) Bartholomew of Grafton, WI, and Robin (Richard) Ziegler of Saukville, WI., 16 grandchildren; 22 great grandchildren; special friends: Gary (Laurel) Frank of Eagle River, WI; his faithful companion and sidekick: J.J.; a brother Wayne (Rosemary) Seideman of West Bend, WI; a sister Phyllis (Bruce) Naumann West Bend, WI; Virginia Seideman and Maggie Seideman: nieces, nephews, cousins, other family, and many great friends. 

Funeral services will be at 2 PM on Friday 12 July 2019 at the St. Germain United Church of Christ in St. Germain, WI. Visitation will be held 1 hour prior to services at the church.
Gerald and Joyce are listed on page x as patrons of the 4th edition of the Seidemann Family Tree book, on pages 128 and 339 with his family, and pictured on pages 68 and 251. Jerry is a fifth generation descendant of Friedrich and Rosine Seidemann. His genealogy line is as follows: Friedrich, Traugott, Henry, Raymund and Gerald and Friedrich, Johanna, Charles, Clara, and Gerald.
Gerald grew up helping his parents prepare for the Seidemann Reunion on a yearly basis. He will be greatly missed by all that knew him. Rest in peace Jerry, we love you.