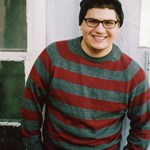 Died: 22 June 2013
Philip Trepte of Watertown, WI, passed away unexpectedly at age 23 years on 22 June 2013.
Phil was a 2008 graduate from Watertown High School and then he furthered his love and passion for music and graduated from Madison Media Institute in 2012. He was a very talented musician who taught himself how to play many instruments.
He was a beloved son, father and brother. His great sense of humor and willingness to touch many people's lives will truly be missed by everyone.
Phil is survived by his loving daughter Olivia, parents John and Sue Trepte of Watertown, sisters Stephanie (Sam) Scheiber and Julia Trepte all of Johnson Creek and his niece Imogen Scheiber, also his grandmother Arlene Czaskos and many aunts, uncles and other relatives and friends. Phil was preceded in death by his grandparents Ralph and Betsy Trepte and James Czaskos Sr.
A celebration of Phil's life will take place on Sunday, 30 June 2013 at 5:00 P.M. with a time of reflection with family and friends starting at 3:00 P.M., all to take place at Cross Point Community Church (W380 N6931 N. Lake Rd. Oconomowoc). Memorials are suggested to the Rawhide Ranch in Philip's name or to Olivia Trepte Scholarship Fund at First Bank of Oconomowoc.
Philip is listed in the 4th edition of the Friedrich Seidemann Family Tree Book on page 210 with his loving parents and sisters. His genealogy line is a follows: Friedrich, Friedericka, Elizabeth, Gustav, Ralph, John, and Philip.